DISINFECTION BY
DIRECT CONTACT,
HIGH RISK AREAS

The Health and Socio-health services are a focus of special attention to minimize the presence of microorganisms, since they can act as a source of pathogens potentially causing infections related to health care and assistance. Cleaned and disinfected surfaces reduce the number of microorganisms by 99%, while the surfaces that were only cleaned reduce them by 80%.
ES RESPONSABILIDAD DE TODOS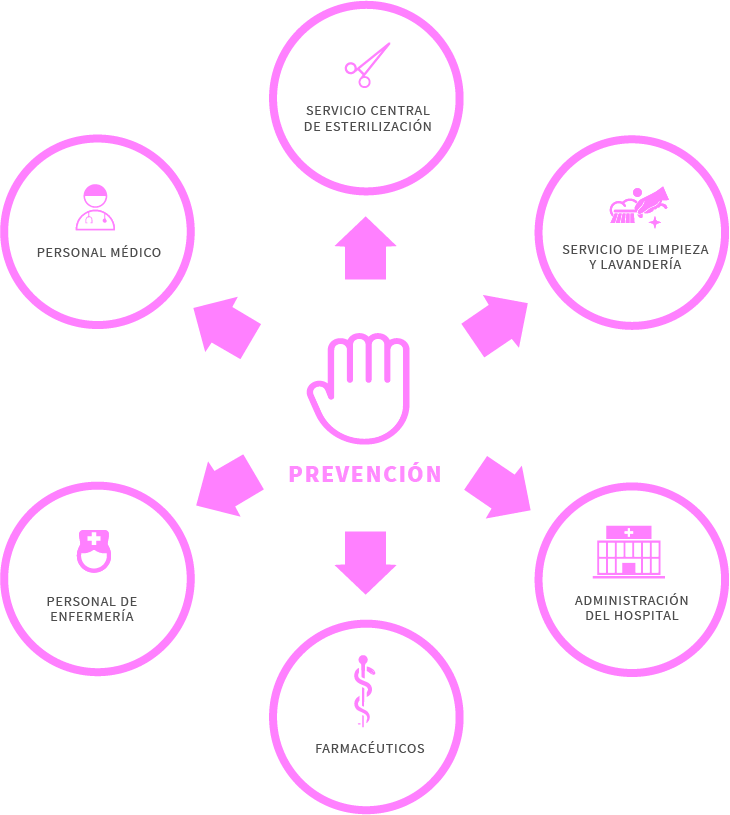 Hospital care, outpatient care, home-based hospitalization, long-stay and social-health centers (geriatric institutions) are now considered as care centers.
In the areas of care, a type of infection called nosocomial is generated.
There is an important health and economic impact, so it is recommended to maintain a strict control and coordination of efforts among others in the protocols of cleaning and disinfection of rooms, surfaces, instruments, hands, protective equipment and hygiene of the clothes.
SANIT BIO
SANIT COMPLET
SANIT TOTAL
ECOLOGICAL AND BIODEGRADABLE DISINFECTANT
INSTANT DISINFECTANT IN SPRAY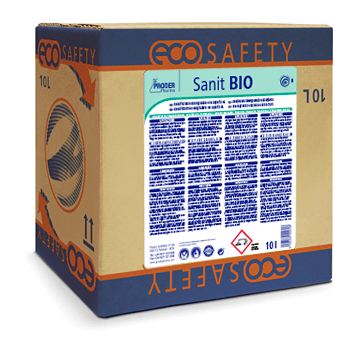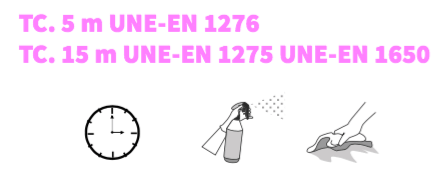 Bactericidal Efficacy UNE-EN 1276
Levuricidal Efficacy
Specific for microfiber cleaning No Reg. AEMPS 588-DES
Bactericidal Efficacy UNE-EN 1276
Fungicidal Efficacy UNE-EN 1275, UNE-EN 1650 Sin formol
Without aldehydes
Do not need clarification
No Reg. AEMPS 583-DES
Bactericide and fungicide without formaldehyde
Non-corrosive
Applicable aerial disinfection by cold fogging Potent clinical disinfectant to ensure a high level of decontamination over the treated areas UNE-EN 1650, UNE-EN 1276 y AFNOR NF-T72-281
No Reg. AEMPS 629-DES